Coronavirus/SARS-CoV-2 Receptors
---
Coronaviruses infect target cells by binding to receptors on the host cell membrane. For this reason, we offer a collection of receptor-related reagents, includes receptor expression vectors, proteins, antibodies, and stable cell lines. In addition, we also offer reagents for other host cell proteins involved in the SARS-CoV-2 infection mechanism.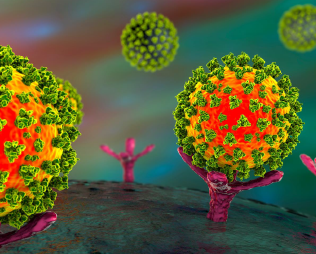 Angiotensin Converting Enzyme 2 (ACE2)
The Angiotensin converting enzyme 2 (ACE2) is the host cell receptor for SARS-CoV-2 infections, binding to the Spike (S) protein on SARS-CoV-2.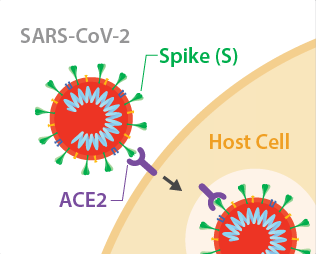 Transmembrane Serine Protease 2 (TMPRSS2)
Transmembrane Serine Protease 2 (TMPRSS2) facilitates fusion of SARS-CoV-2 with host cell membrane by cleaving and activating the viral spike glycoproteins.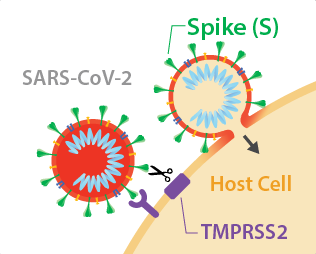 SARS-CoV-2 Spike Protein Pseudotype Lentivirus
Lentivirus products can be packaged with SARS-CoV-2 Spike protein instead of the standard vesicular stomatitis G (VSV-G) envelope glycoprotein to generate S protein pseudotype lentivirus, which can be used to study infection of cells expressing ACE2 (in vitro) or in animal models (in vivo). The Add-on option allows for any of abm's cataloged or custom lentiviruses to be packaged with the S protein.
Other Related Host Cell Genes